Wednesday, October 27, 2004
About Me
Name: David
Location: Holmfirth, West Yorkshire, United Kingdom
Now-Then is my online scrap pad for photos, rants, amusing stories and dodgy poems. It's also packed full of other things that probably seemed like a good idea at the time.
Links to David's Stuff
This will show other blog sites
Any Number None
Previous Posts
Archives
BOTS & METERS ETC.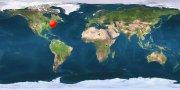 map counter